Featured Boats for Sale in Texas
CALL NOW 512-985-2057

MSRP:

$67,561

Save:

$12,562

Sale Price:

$54,999

Call for your best price! 281-829-1560

MSRP:

$60,591

Save:

$10,596

Sale Price:

$49,995

Call for your best price! 281-829-1560

Call for your best price! 281-829-1560

CALL NOW 512-985-2057

MSRP:

$74,397

Save:

$4,409

Sale Price:

$69,988

Call for your best price! 281-829-1560

CALL NOW 512-985-2057

MSRP:

$81,002

Save:

$11,014

Sale Price:

$69,988

Call for your best price! 281-829-1560

Call for your best price! 281-829-1560

Call for your best price! 281-829-1560

Call for your best price! 281-829-1560

Call for your best price! 281-829-1560

Call for your best price! 281-829-1560

MSRP:

$86,568

Save:

$1,578

Sale Price:

$84,990

MSRP:

$113,440

Save:

$39,750

Sale Price:

$73,690

MSRP:

$96,321

Save:

$23,322

Sale Price:

$72,999

MSRP:

$85,296

Save:

$18,506

Sale Price:

$66,790

MSRP:

$96,307

Save:

$18,317

Sale Price:

$77,990

MSRP:

$86,214

Save:

$18,824

Sale Price:

$67,390

MSRP:

$73,339

Save:

$6,340

Sale Price:

$66,999

MSRP:

$81,273

Save:

$11,283

Sale Price:

$69,990

MSRP:

$124,800

Save:

$48,801

Sale Price:

$75,999

MSRP:

$127,293

Save:

$43,203

Sale Price:

$84,090

MSRP:

$50

Sale Price:

$75,990

Call for your best price! 281-829-1560

MSRP:

$99,824

Save:

$17,534

Sale Price:

$82,290

MSRP:

$115,695

Save:

$30,405

Sale Price:

$85,290

MSRP:

$124,493

Save:

$40,203

Sale Price:

$84,290

Call for your best price! 281-829-1560

MSRP:

$107,704

Save:

$18,215

Sale Price:

$89,489

MSRP:

$127,513

Save:

$44,123

Sale Price:

$83,390

MSRP:

$118,654

Save:

$19,364

Sale Price:

$99,290

MSRP:

$109,650

Save:

$12,760

Sale Price:

$96,890

Call for your best price! 281-829-1560

MSRP:

$179,811

Save:

$27,311

Sale Price:

$152,500

MSRP:

$73,439

Save:

$19,449

Sale Price:

$53,990

Call for your best price! 281-829-1560

Call for your best price! 281-829-1560

Call for your best price! 281-829-1560

MSRP:

$62,930

Save:

$12,935

Sale Price:

$49,995

2022 CLOSEOUT!!!

MSRP:

$66,107

Save:

$15,717

Sale Price:

$50,390

MSRP:

$72,717

Save:

$25,727

Sale Price:

$46,990

MSRP:

$68,999

Save:

$20,000

Sale Price:

$48,999

2022 CLOSEOUT!!!

MSRP:

$78,780

Save:

$11,990

Sale Price:

$66,790

MSRP:

$86,320

Save:

$20,130

Sale Price:

$66,190

MSRP:

$82,613

Save:

$19,923

Sale Price:

$62,690

MSRP:

$86,999

Save:

$10,000

Sale Price:

$76,999

MSRP:

$97,244

Save:

$10,249

Sale Price:

$86,995

2022 CLOSEOUT!!!

MSRP:

$85,214

Save:

$9,024

Sale Price:

$76,190

2022 CLOSEOUT!!!

MSRP:

$98,536

Save:

$16,146

Sale Price:

$82,390

MSRP:

$74,217

Save:

$6,427

Sale Price:

$67,790
View All Featured Boats
Visit Any of Our Convenient Texas Locations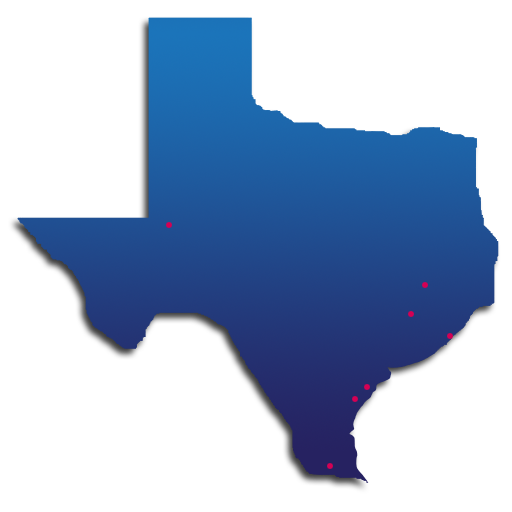 Welcome to Ron Hoover Marine
Your Texas Home for New Pre-Owned Boats
Ron Hoover Marine is a family-owned and operated company with 30 years of experience and expertise in assisting thousands of customers! We are proud to carry a large selection of new and pre-owned boat inventory. When you are ready to invest in a new boat, our friendly and knowledgeable sales, financing, service, and parts departments are prepared to make sure your experience is outstanding, from assisting while you're making your choice to ongoing maintenance and customization.
We have grown to over 10 locations in southeast Texas, central Texas, and the Rio Grande Valley with locations in the Katy West Houston area, LaMarque South Houston area, Galveston, Willis North Houston area, Rockport, Corpus Christi, Boerne San Antonio area, and Donna McAllen Brownsville area and more. At Ron Hoover Boats, we pride ourselves on offering a wide selection of top-quality boats and watercraft at competitive prices. From fishing boats and pontoon boats to jet skis and water toys, we have something for every budget and activity level. And with a variety of options to choose from, you can customize your boat or watercraft to fit your specific needs and preferences. At each of our locations, you will find bay boats, cruiser boats, offshore boats, pontoon boats, deck boats, runabout boats, power boats, boat trailers, or boat motors.
We have become one of the largest RV & Marine dealers in Texas by following sound business practices. At Ron Hoover Boats, we value the opportunity to create a long-term relationship with our customers, and we do that by giving you the best customer service available. Ron Hoover proudly serves boat owners in Breckenridge, Corpus Christi, Donna, Galveston, Georgetown, Lubbock, North Houston, Odessa, Rockport, West Houston, and more. Let us get you the perfect watercraft for your needs this season - contact us to get started today!